Your website is the shop window to
your business.
Get ready to unlock the potential of your online presence with a secure and visually stunning website from Webmad. Whether you're eager to give your current website a revamp or an upgrade, or dreaming of a new way to showcase your business in the digital world, we can take your idea to the next level.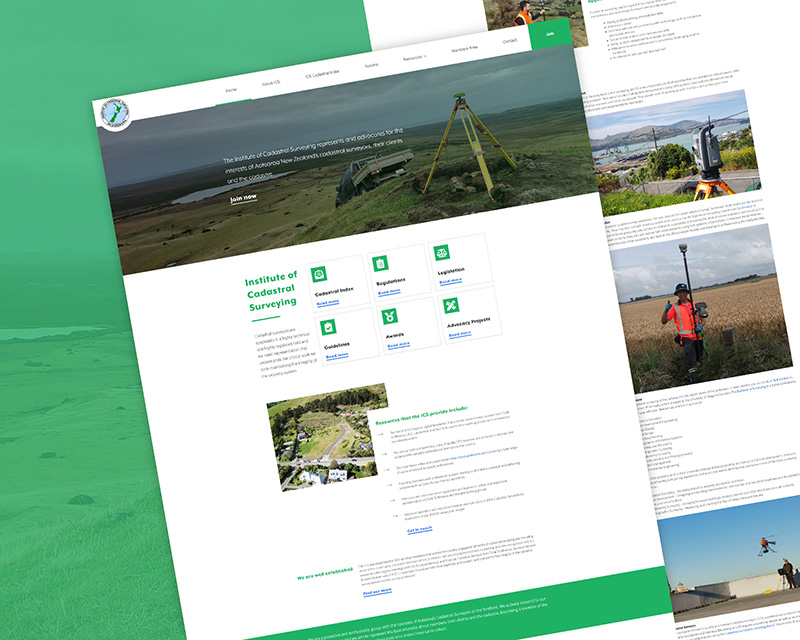 It's time to embrace the digital spotlight.
We understand your business has unique objectives, which is why we offer a range of website options designed to cater to your needs and budget. If you're seeking a tailored solution that aligns with your brand and bespoke functionality, we can build a custom design that sets you apart from the competition. If you're looking for something straightforward and cost effective without compromising on quality, our template builds are a visually appealing and efficient solution.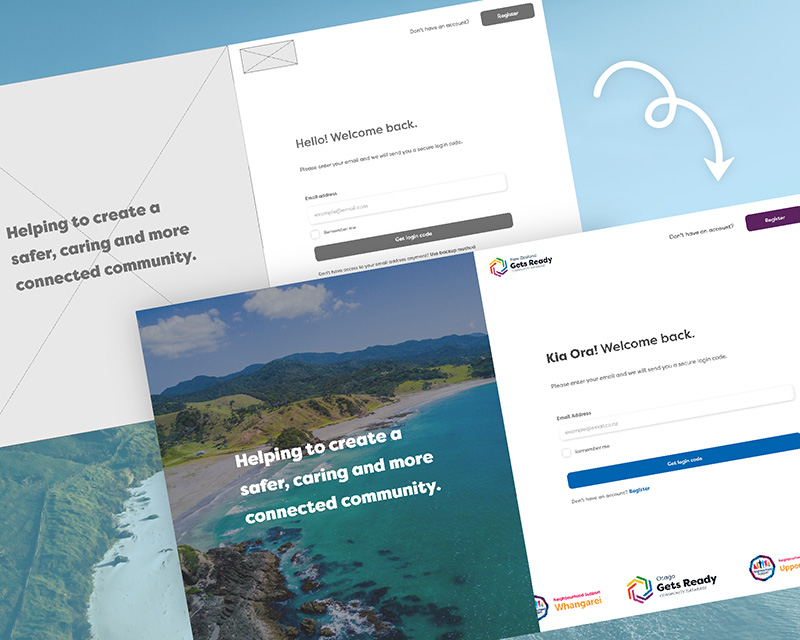 Relax, while we create your dream website.
Website builds can be a daunting and stressful process, but our friendly and talented team right here in Christchurch will ensure your experience is a breeze. No matter which option you choose, we'll guide you through every step of way, offering recommendations whenever you need them. From research and planning through to design, development and launch, our team of web developers, designers and digital marketers can help you reach your business goals.
See some examples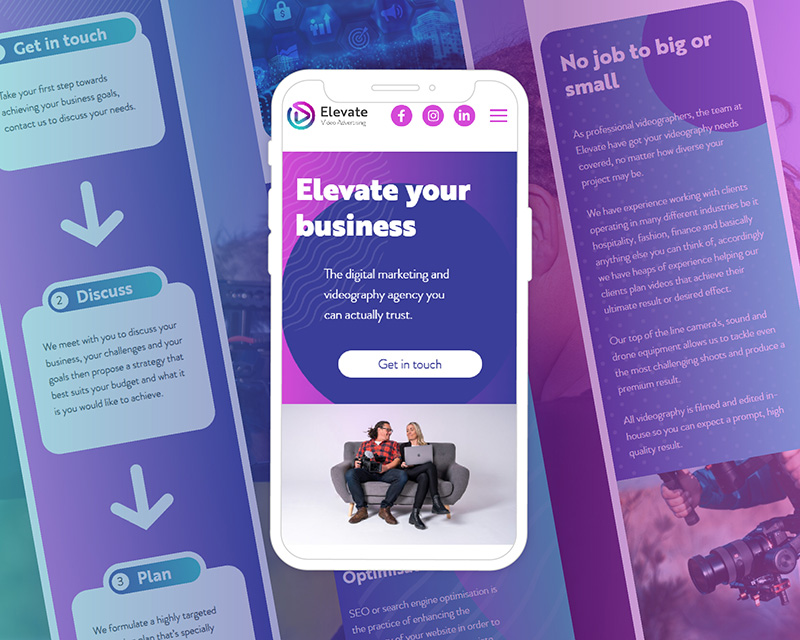 User-friendly websites and device-friendly designs.
We all know a website needs to be more than just visually appealing, it needs to work for your customer or audience, and should be a delight to use across any device. That's why we prioritise user experience (also known as UX), with a design that adapts seamlessly across desktop, mobile and tablet screens. Our team of expert designers and developers will craft you an intuitive website that makes navigation effortless, maximising engagement to ultimately boost the success of your business. We also take a lot of pride in prioritising web accessibility – helping those with disabilities to navigate and interact with content in the websites that we design and build.
Read more about accessibility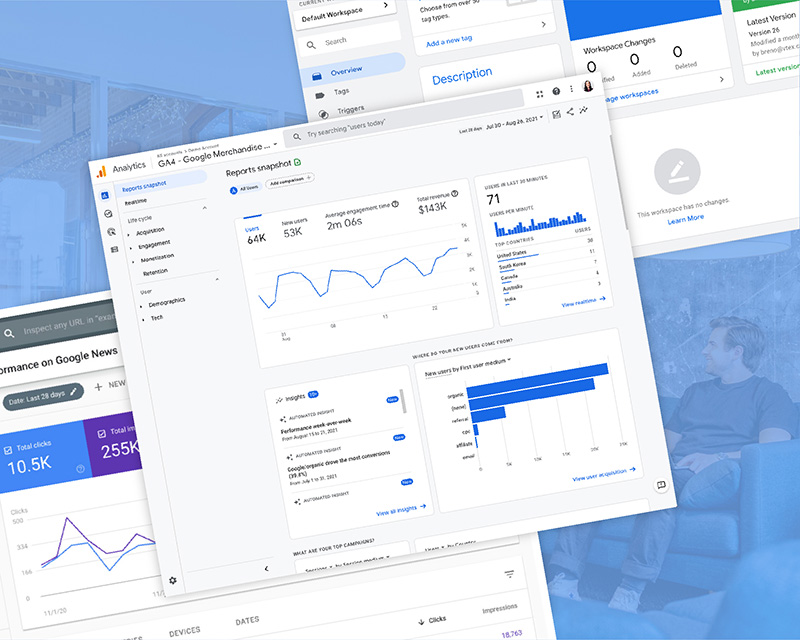 Ensure your business gets found with the power of SEO.
We offer comprehensive SEO services designed to boost your website's visibility and drive organic traffic. With our proven strategies and meticulous optimisation techniques, we can help you climb search engine rankings, ensuring that your target audience finds you easily and effortlessly. SEO is vital for your website's success as it enhances your brand credibility and generates quality web traffic and leads. Don't miss the opportunity to stay ahead of the competition and secure a prominent position on Google's search results!
Find out more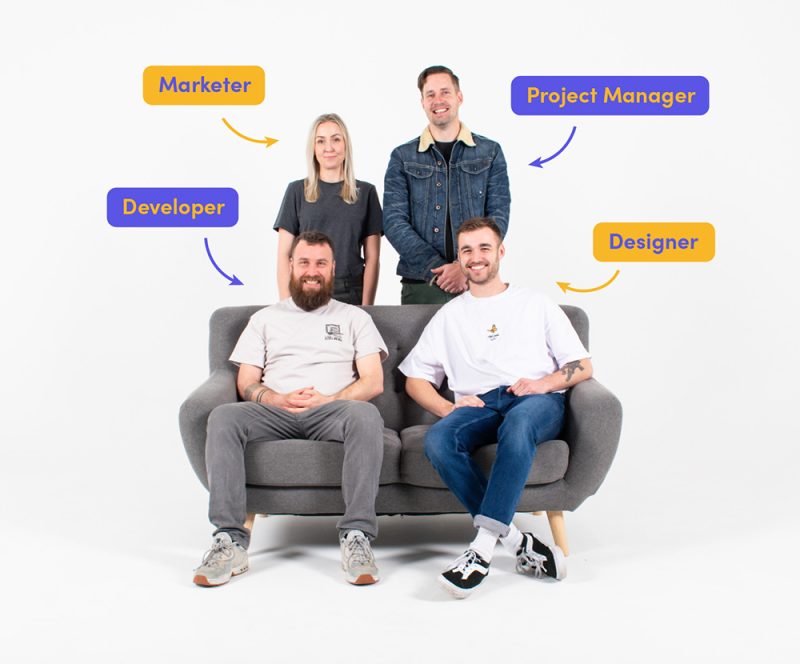 Why work with our website development team?
Bespoke
Get a website tailored to your unique needs, ensuring your online presence stands out from the crowd and drives success.
Impactful
Our websites don't just look great, they're strategically designed to make an impact on your audience and enhance your business.
Inhouse
Our expert team of website developers is based right here in Christchurch, guaranteeing seamless quality control for your project.
Customised
Our websites can be customised perfectly with your brand and business requirements, with full training on how to edit your site.
The steps we take to design and build your perfect website…
1. Your needs
We dive into understanding your business needs and target audience through assessments and user analysis.
2. Planning
We meticulously plan your new website's structure, outlining every detail in a site map.
3. Wireframes
Our team generates a visual representation of your website, crafting a unique layout that's tailored to your vision.
4. Styling
Our designers will create a mood board and style guide to lead the aesthetics of your website.
5. Bespoke designs
We provide customised page sections and designs for your website, including for mobile.
6. The build
We build your new website, including homepage, contact and general page development.
7. Finishing touches
We ensure contact forms, caching, security and SES are perfected before your site goes live.
8. Website optimisation
We integrate essential SEO elements and Google Site Kit, to help you get found on search engines.
9. Launch and training
Before your site goes live, we conduct thorough testing, then provide comprehensive training.
Let's make something great together.
"*" indicates required fields
69 Corsair Drive, Wigram, Christchurch