A database for the community – Gets Ready
After the 2010 earthquake in Christchurch, communities were struggling to communicate with each other, share resources and find out who was at risk and needed critical support. This highlighted the need for an easy-to-use and secure system and database, to act as an urgent communication tool for neighborhoods during emergencies or when warnings are needed.
The past few years here in New Zealand have shown us it's more important than ever to stay prepared for possible disasters, whether it's a large-scale earthquakes, water contamination, wild weather, pandemics, flooding or dangerous fires nearby.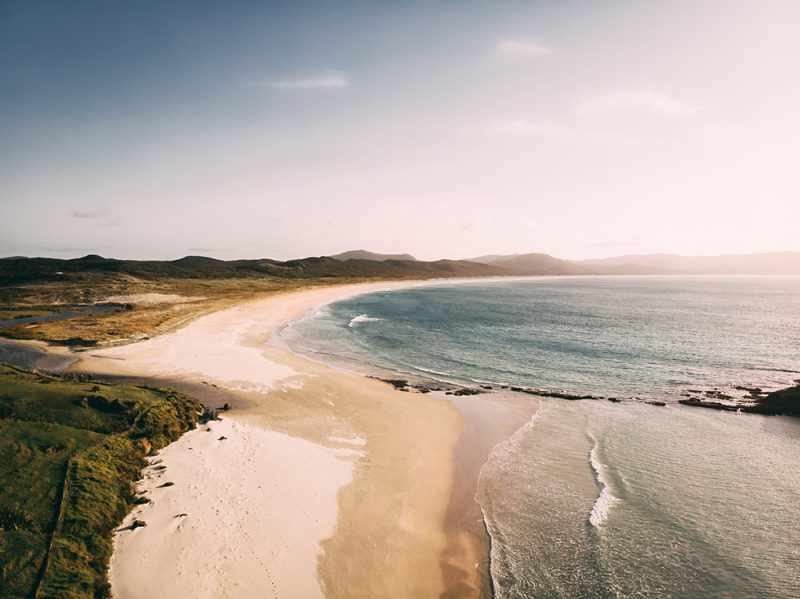 The Brief
Dave and Virginia Askin were Civil Defence volunteers for some years, and were regularly frustrated in the lack of systems, tools for communities and management of local information around people's needs and unique skills and resources during an emergency. Rather than a three-day wait for Civil Defence, communities needed to be prepared to act together and in partnership with Emergency Management teams. Staying resilient and becoming great neighbours together builds stronger communities.
To replace the messy spreadsheets of neighbourhood support co-ordinators, a system was proposed for collating secure data which residents could easily sign up to, with the ability to send emergency texts or calls such as boil water notices, incidents in the area, flooding and fires and the sharing of resources or assistance to those in need (such as first aid skills or power generators for those who need it for life support).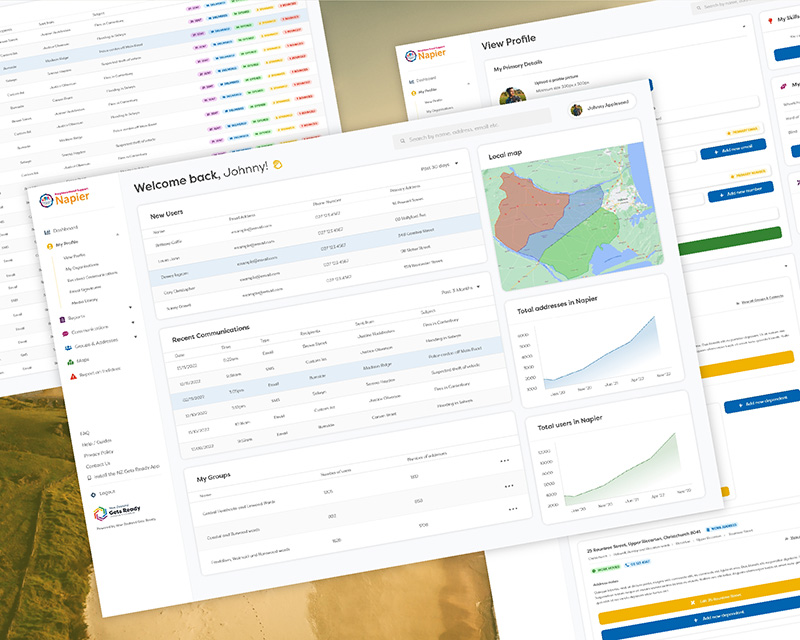 Our Solution
Webmad worked with Dave Askin and Christchurch Neighbourhood Support to develop a communication tool which enables targeted notifications and alerts, as well as creating a database of those who need assistance (including elderly, those with mobility issues, and those who need electricity to survive with life support machines).
The Gets Ready system also enables neighbourhood networking, so those with special skill sets can help their local community look after each other during an emergency, as well as allowing community response teams to take action where possible. Details are kept secure and private from the public, and are only shared with community members who have specific roles in Gets Ready to allow them to assist in an emergency.
Even through a number of challenges (including the need for a simple system for the elderly to use), the Gets Ready online system is a success and is currently used by 165,000 + users and 20 region groups throughout New Zealand.