Kingdom Resources – Financial Mentoring for Those in Need
Kingdom Resources is a not-for-profit organisation based in Christchurch that provides free budgeting advice and financial mentoring for those in need, plus confidence building skills for kiwis seeking employment. Their mission is to empower and support local New Zealanders facing financial challenges, helping them regain control over their finances and build a secure future free from debt.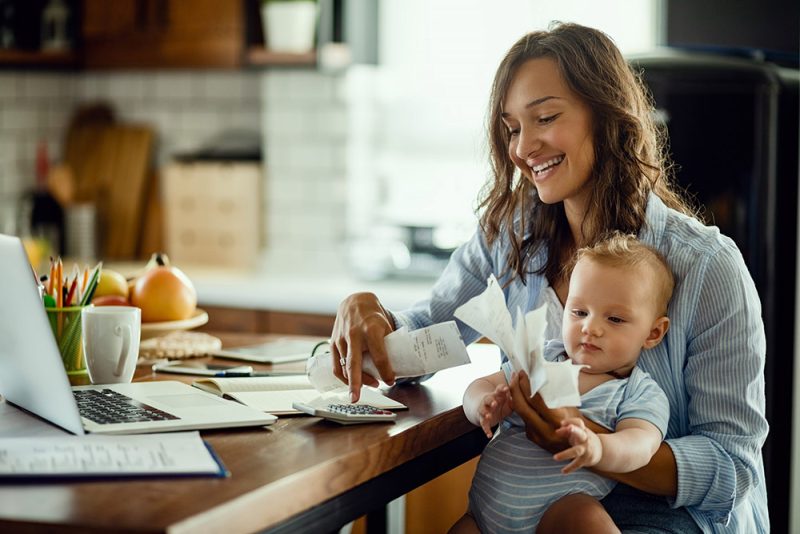 The Brief
Kingdom Resources approached Webmad wanting to improve their online presence with a refreshed website, which would better highlight their services and reach a wider audience. Their existing website was slightly dated, wasn't effectively showcasing their full range of services and wasn't engaging their target audience. They were after a website redesign that would ensure both the branding and services of Kingdom Resources would stand out, as well as resonating with those who are in need of financial help, and encouraging these people to book appointments or get in touch. They also wanted a website that would reflect their mission as a not-for-profit organisation and encourage donations with an easy and secure process.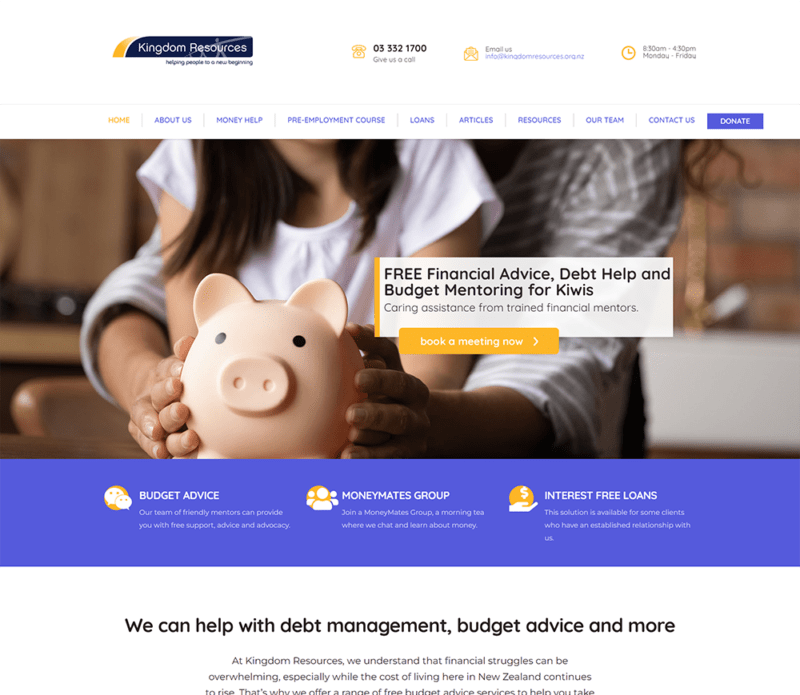 Our Solution
Our team of website developers and digital marketing specialists collaborated with Kingdom Resources to develop a solution, which comprised of a visually appealing website design with a modern template, with the functionality to achieve their objectives. We incorporated Kingdom Resources' existing branding elements with a contemporary new colour scheme, using various menus to highlight their services with clear and concise descriptions. Ensuring the site was user friendly was a key component of the redesign, as well as encouraging a call to action from those seeking assistance or wanting to donate.
We developed separate sections for articles, budgeting, financial management and group meetings, while condensing content from the old website to ensure the new site was tidier and easy to navigate. To improve Kingdom Resources' visibility on search engines, we implemented an advanced SEO strategy to help push the website higher on organic search results for those seeking financial and budget advice. The donation section was also improved, making it easy for New Zealanders to understand what Kingdom Resources is about and their mission, as well as support their cause financially.