A Formula for Success – Forte Management
Forté Management are specialists in dynamic business consulting, training and coaching. They work with businesses around New Zealand, from small one-client start ups to large corporations with thousands of employees, assisting with successful growth, learning and empowerment for managers and teams to achieve success.
The Brief
Forté Management's website was looking very dated, and didn't showcase their service offering in a clear and engaging way for the website user. The objective was to create a new website with a slick and modern look to exceed competitor sites, to advertise all of their services in a concise and engaging format, and to build trust and interest from the website user in order to drive enquiries.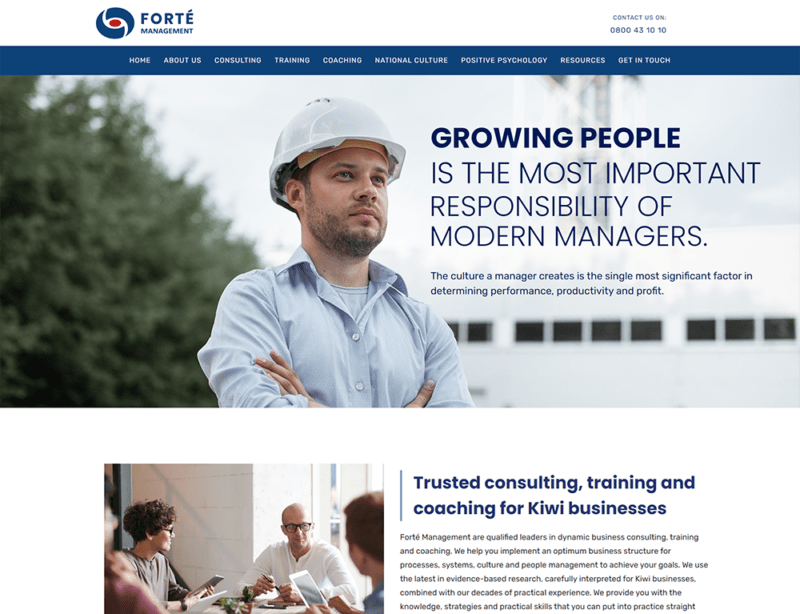 The Solution
Webmad worked with Forté Management on a total branding upgrade, rather than just a website, including an updated logo with a more modern logo and brand colours. Dated images were replaced with both their own and modern, realistic stock images. The site map was built for the user to navigate through the website easily, with a call to action on each page to contact the company directly. Webmad also worked on rewriting the copy to be clear, easy to read and SEO optimised (to help with naturally higher Google search results).